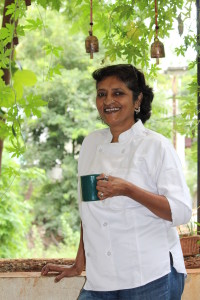 Chef Shami- Sharmila Shaligram, is a multifaceted dynamic individual, with an extremely creative and artistic vision. She brings to the table a vast experience of multiple sectors and verticals, that gives a leading edge to your business.
An experienced senior trainer, she is known for connecting with people, from all walks of life, becoming a bridge in joining multiple factors and cultures. She is an able and a natural leader, who creates a bonding in any team, inspiring an unbeatable loyalty and urge to excel towards best performances, leading to a successful business.
Through her amazing networking skills, she has created a vast network of resources, people, vendors and service providers, who have established relationships with her for more than two decades !
Welcome to a one stop shop for a successful unique business!